I feel like I haven't posted in some time as I have been very busy with the holidays and work etc. So heres a few works for contemplation. Roll them around in your brain for a bit.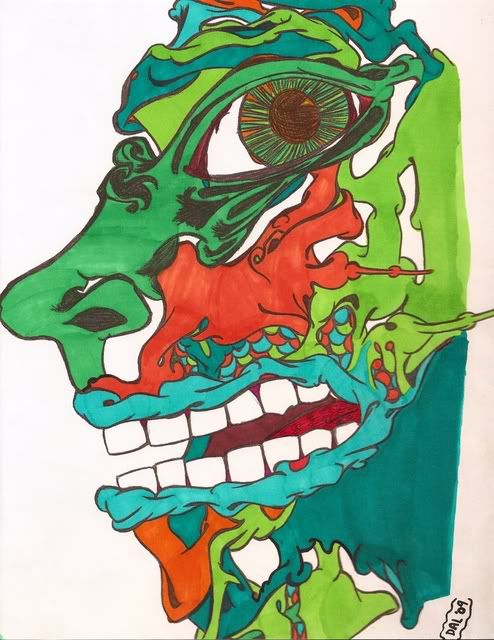 This is a rough one that I'm currently reworking. Ill have that posted when completed.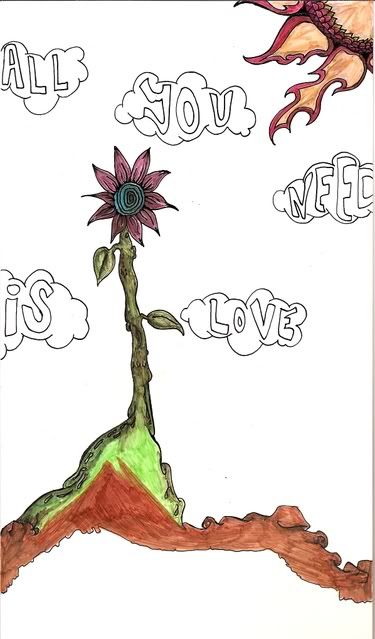 Hopefully I'll play around with this one digitally too. It needs some help.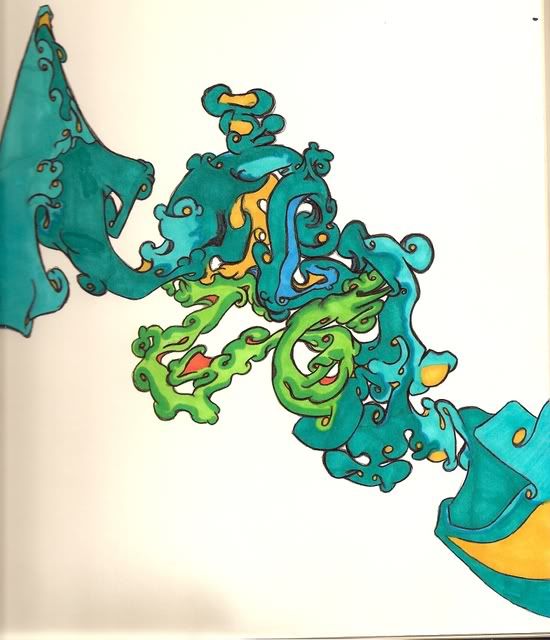 Playing with a new set of markers I got over the holidays.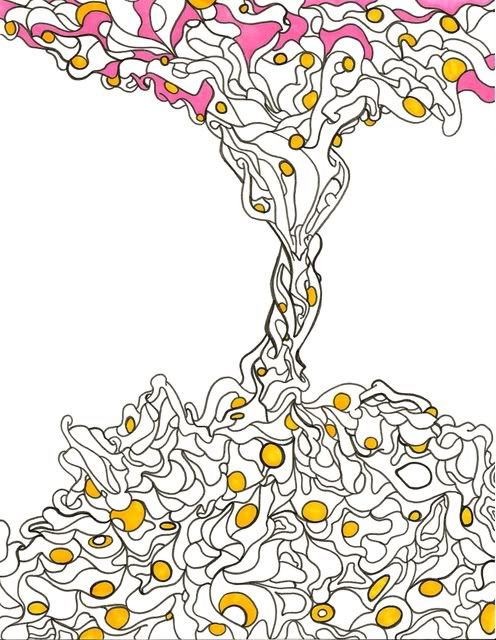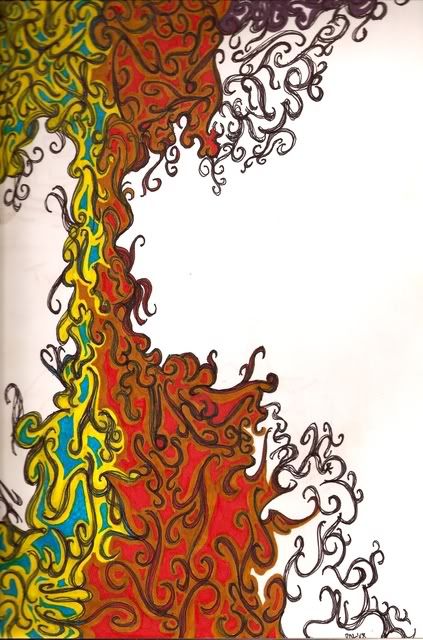 This is nowhere near being finished either. These two kind of play off each other.
Some sketchy spore kind.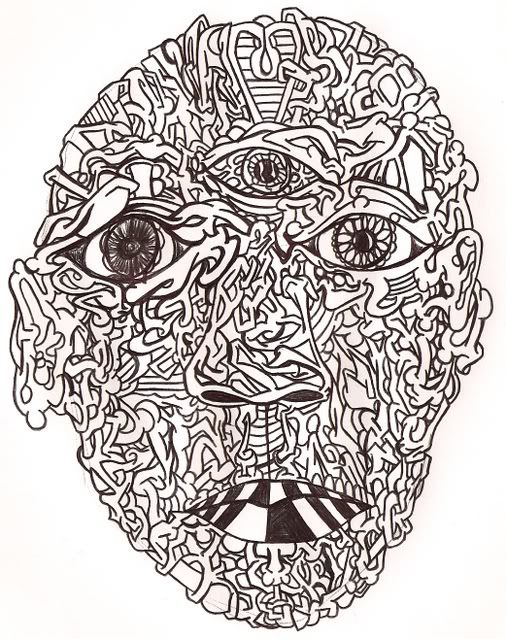 This guys 3rd eye freaks me out.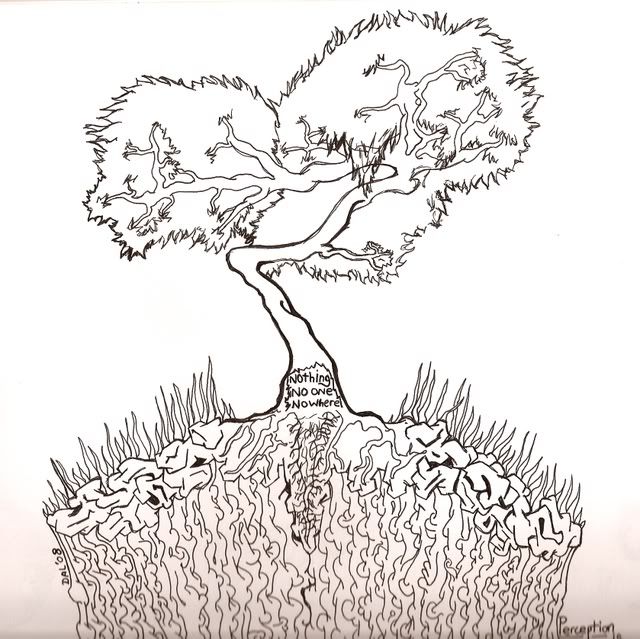 This ones called "Perception Is Existence"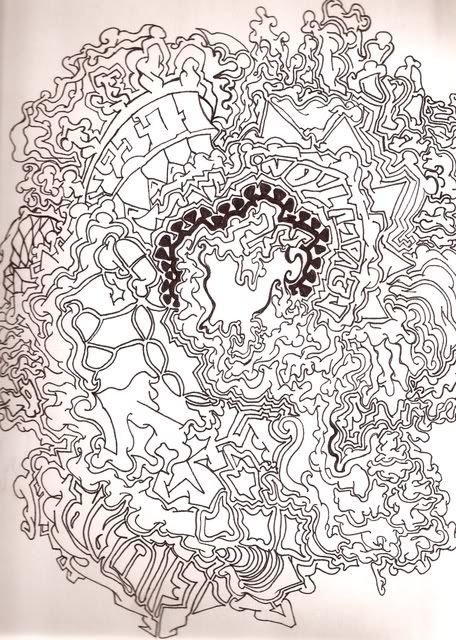 Just flowing.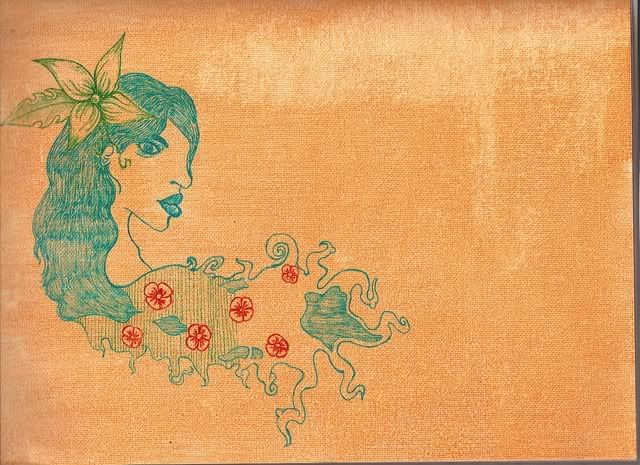 There ya have it for now.
Keep the flow alive!!!!