41. I called this the happy rock. If you look at it in a funny way it looks like a smiling face. The "hat" is the only unnatural part about it. Not sure who put it on there. Probably some logger or something.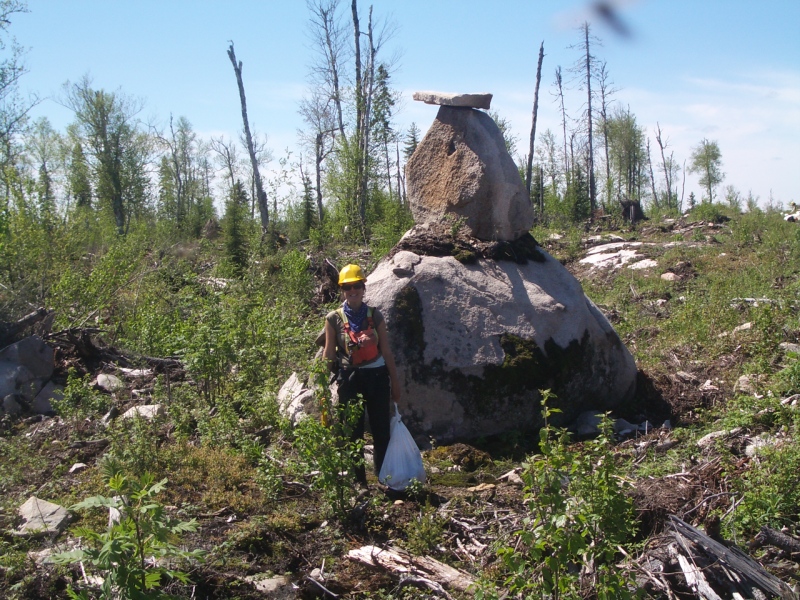 42. In 2008 the company I plant for promoted me to Crewboss. This is my crew taking a break after finishing a block early.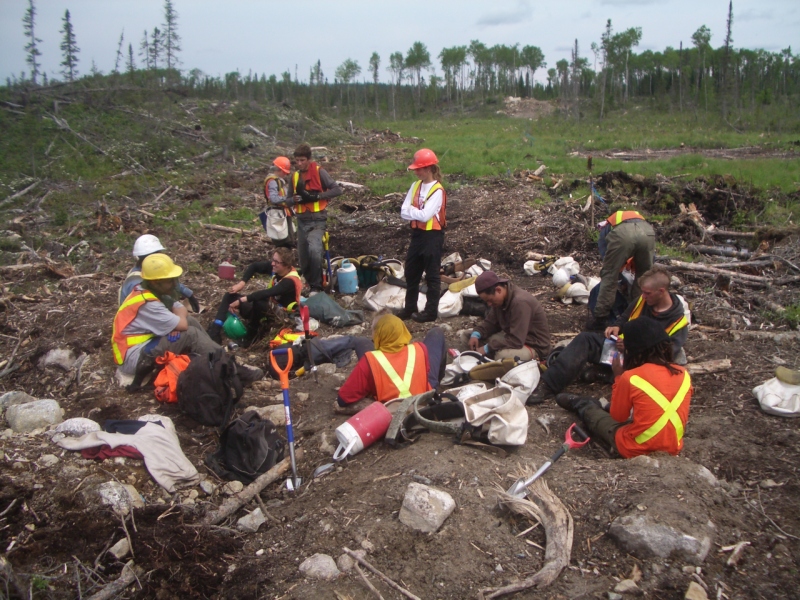 43. My crew and my beloved bus. It started pouring rain seconds after this picture was taken.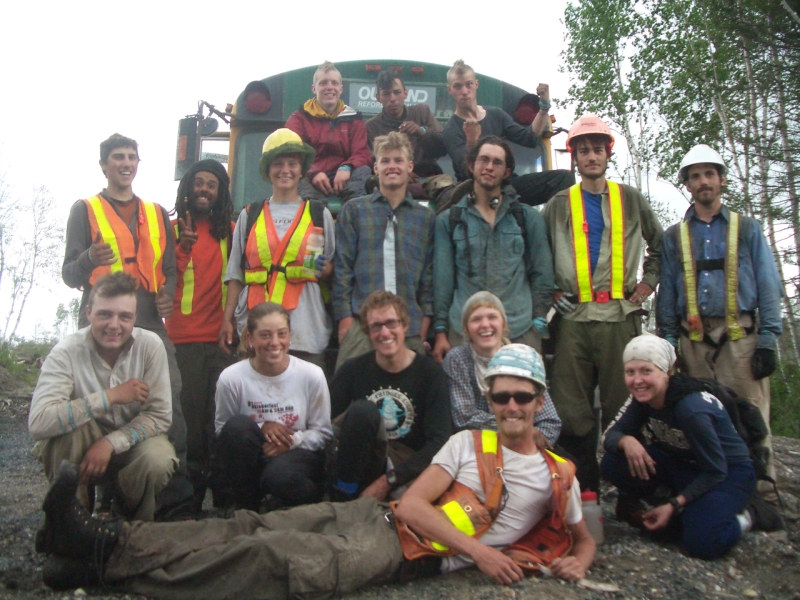 44. The rare yet beautiful lady slipper. This particular specimen is on its last leg. I hope to find another this spring.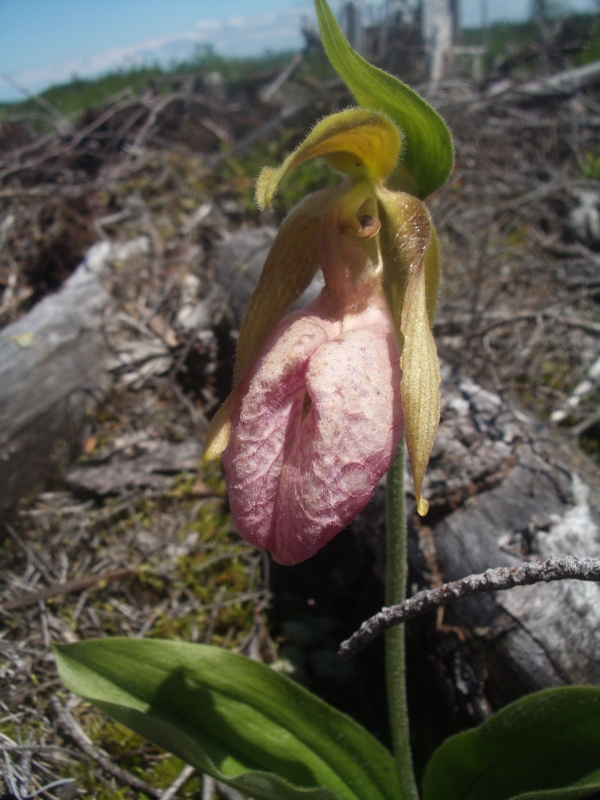 45. It is my job to drive a bus all the places a bus should never go. Sometimes it gets stuck. Especially when it rains. we got it out, no big deal, but it took a while and much head scratching.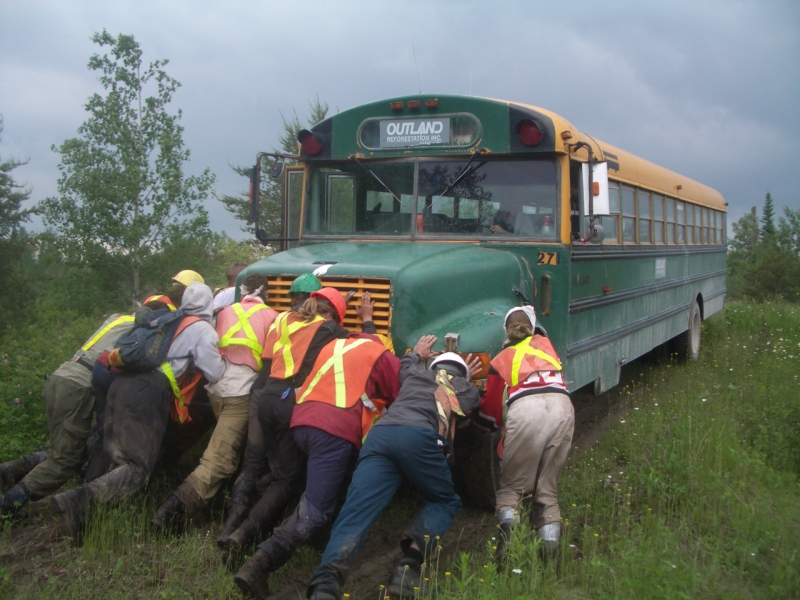 46. another crew shot.
47. yes it rains a lot hence the garb.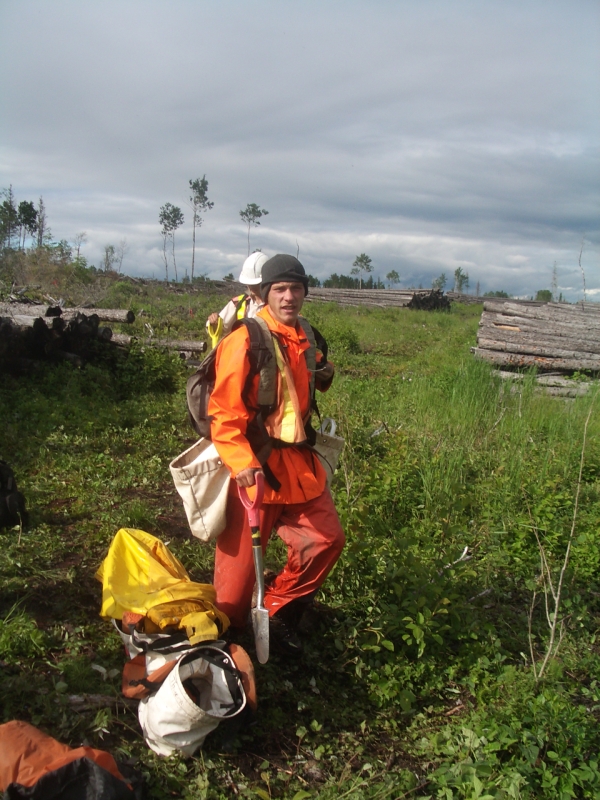 48. packing up camp and heading home.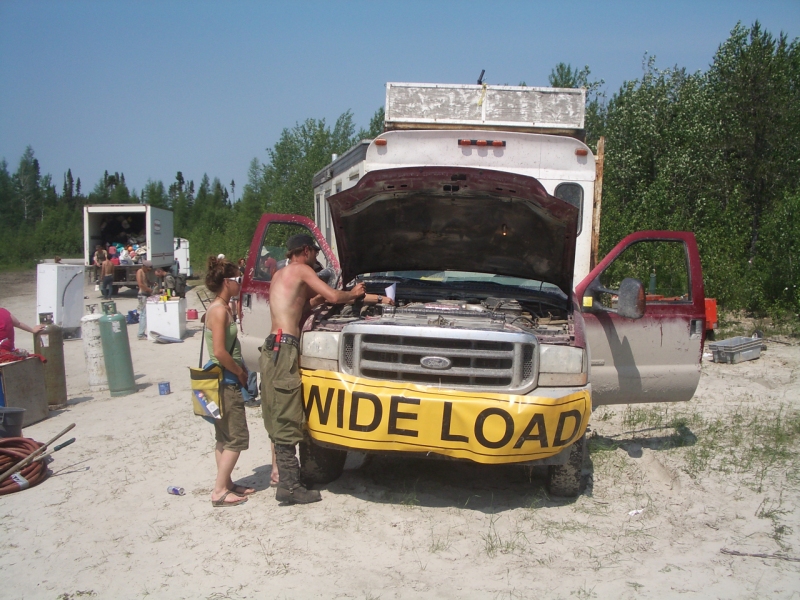 49. I found a broken saw blade in the bush. It had a lovely resonance when you hit it with blunt objects. So i strung it up to a post and turned it into a gong. Treeplanting is usually a gongshow as you can imagine it was the only appropriate thing to do.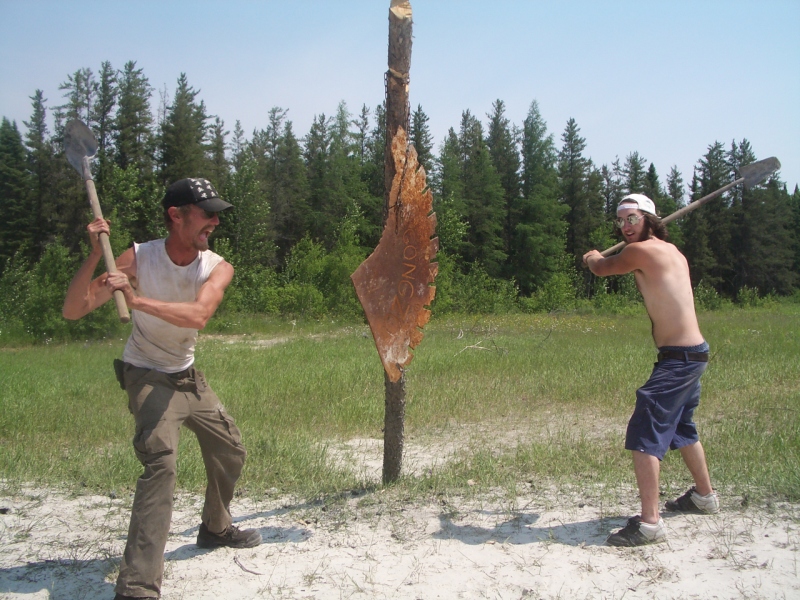 50. happy planters eager to go home.